Our News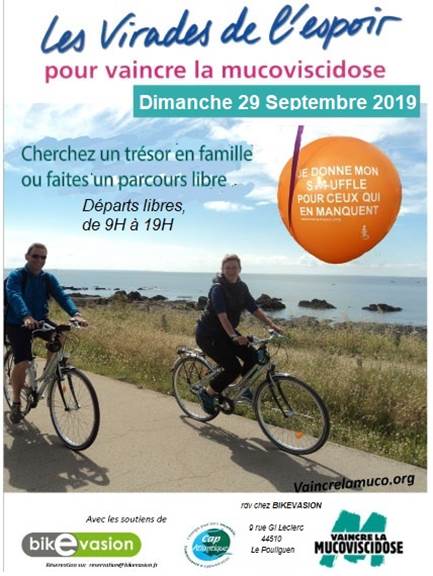 09 Sep 19
Sunday, September 29th, Wrap up for the 2019 Virades!
Come join us on Sunday September 2nd to contribute to the national association against mucovidosis,

We provide our fleet of 350 bicycles - tandems - trailers and pedelecs if you do not have your bike,
and make a deductible donation to 66%!

For the youngest, we still propose the 2018 treasure hunt,
and for the big ones to join by the wild coast the peninsula and to discover the 'Virades village' present in Batz (animation - games - restoration - balloon letting)

and if you are absent you can donate at https://www.vaincrelamuco.org/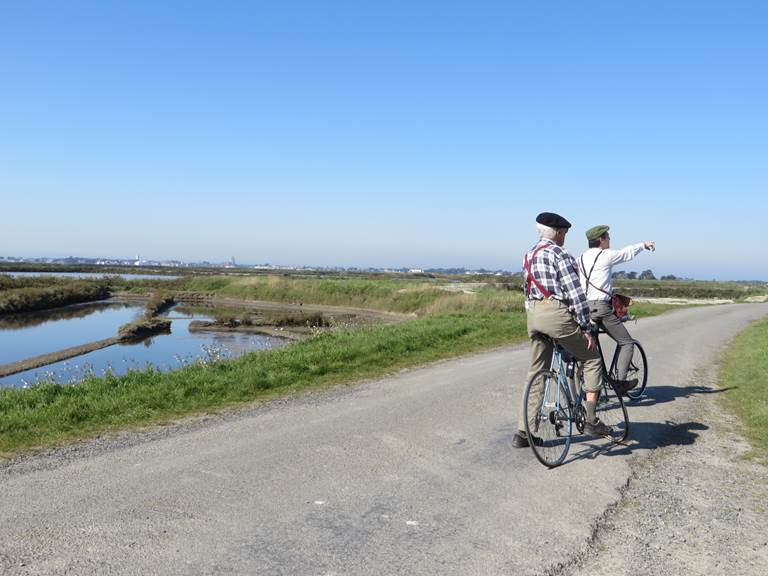 09 Apr 19
Vintage Bicycle Outlet of March 31
under a spring sun and during the day soft mobility,

crews with vintage bikes found themselves for a long session in the spotlight of TF1, and then join together Sissable and a picnic welcome!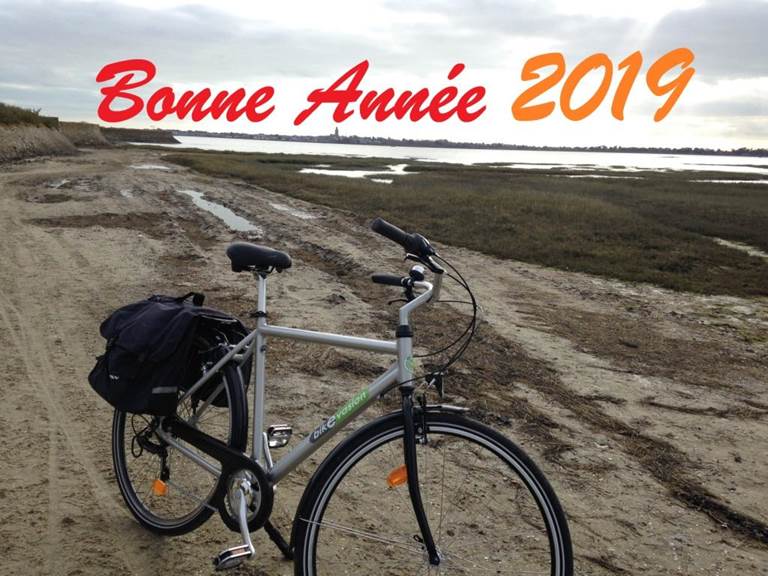 04 Jan 19
Best Wishes 2019
for this new year 2019,
we offer a cocktail of conviviality and sharing with:
- a good health
- shared happiness
- laughter
trust us, we cook the mounts and associated services!
23 Jul 18
Call us to check the availability of children's bikes and pedelecs!
we register an influx of requests on children's bicycles and electric assistance bicycles,

and we can not update the displayed availability in real time,

also call us to check!
We apologize for this inconvenience and hope soon!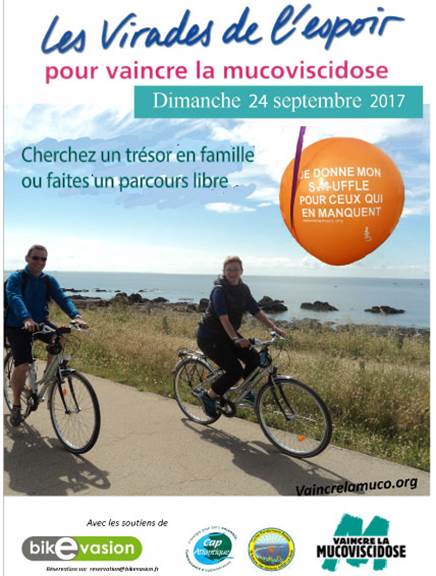 11 Sep 17
Blow for the 6th Virades of Hope!
Come and meet us on Sunday September 24th and participate with your bike or a bike to propose a course, and make a donation for the association that works for cystic fibrosis!
this year, a treasure hunt for families, and always free itineraries!
Please book so we are ready to serve you better :)